Home
› About Me
About Me
My name is Steve. I grew up on a 400 acre ranch in Oregon. This ranch is where I started to become interested in mechanical things and fixing stuff. I started with small things like bikes, then moved up to motorcycles. By the time I was in high school I was working on tractors and other farm equipment.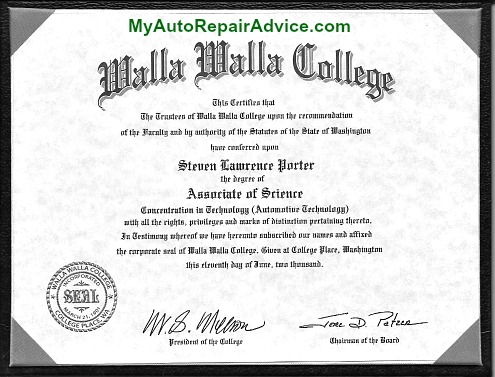 I did not take any mechanical courses in high school but by the time I went to college I realized that is what I wanted to study. I attended Walla Walla University and studied Automotive Technology.
I received my degree but then decided that I wanted to learn more about the business side of things so I went back to college and took two additional years of business classes.
Right after college I was tired of working on cars and learning about them so I became a landscape contractor and started my own business. I worked in this business for about three years before I started getting the itch to work on cars again.
My First Auto Repair Job
I applied to a local independent auto repair shop and was hired. I worked there for a year, then applied for a job as the shop manager at another local shop. I was hired for this job and also worked there for one year. During this year I studied and took all of the ASE certification tests and I became an ASE Certified Master Automotive Technician.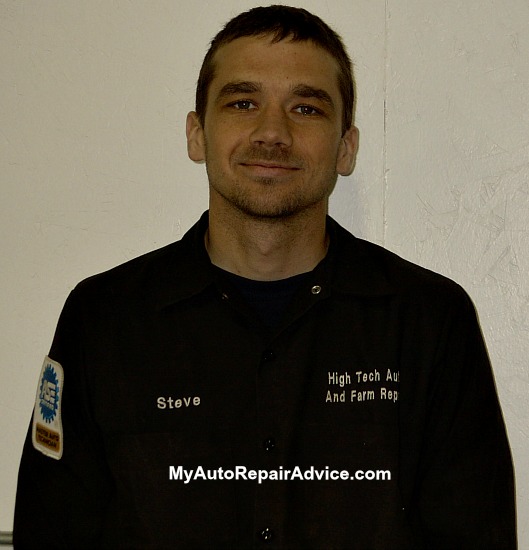 After I had managed the shop for a year my dad and I decided that we would open up our own shop on his ranch. So...my wife and I moved back to my "home". While working on building our new shop I took courses from the Automotive Management Institute and became a designated Accredited Automotive Manager. 
I have earned other certifications such as "Timken Tech" and "EPA Licensed Refrigerant Handler". I have also been to many other training classes like "Intro to Hybrid Technology" by Craig Vanbatenburg, "Side Feed Baler" training by Allied Systems, and "Steering and Suspension" by Ford Motor Company.
Why I Started This Website
I get questions all the time from people who have been lied to about their cars, and it just plain makes me mad. So I decided that I would do something about it. I decided to start a website where I could share my knowledge of this industry with anyone who would listen. I get so tired of people getting ripped off because they just don't know any better.
If you want to learn more about becoming a mechanic check out this page.
Now is the part where I rave about my website business. If you want to hear how I started making money with my website, even though I knew nothing about building websites then keep reading.
Home
› About Me