East West European Imports, Fairfield, CA
by Michael Ruddy
(Fairfield, CA USA)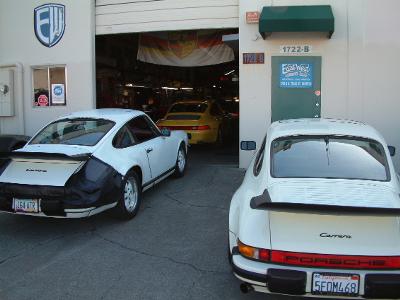 East West European Imports in Fairfield CA was started in 1974. We provide auto repair, (scheduled maintenance, automotive diagnostics, modifications, etc.) for most European imports. These include BMW, Porshe, Mercedes and Mini Cooper.
East West European Imports is know for its attention to detail and exceptional quality of work. Some specific ways that we provide this unparalleled service are:
-OEM (Original Equipment Manufacturer) parts and only the best fluids.
-Top quality "Snap-On" brand tools.
-The latest factory electronic diagnostic equipment. This is the same equipment used by dealers.
In addition we also recruit and train only the best ASE certified automotive technicians. These technicians have been trained specifically to work on BMW's, Porshe's Mercedes' and Mini's.
MyAutoRepairAdvice.com Comments
East West European Imports in Fairfield, CA has an OK website overall. It has music that auto-plays which is very annoying and the navigation seems a little disorganized. However there is some very useful information including lots of pictures and breakdowns of some common repairs.

I would have liked to seen some photos of their technicians as well as online scheduling.
I see no evidence of industry affiliations. East West European Imports may have some affiliations, but they are not advertised.
The website states that this shops technicians are ASE certified. It is important that any shop has mechanics that are ASE certified.
This auto repair facility has no rating with the Better Business Bureau. This shows that there are not complaints that have been filed against it. It also shows that this business is not a member of the BBB.
East West European Imports has some good reviews and some bad depending on which site you go to. I see no major problems with the reviews that I have found.
I would recommend this repair shop to a friend with the recommendation that they check to see if they have any industry affiliations and to be sure that they are ASE certified. Other than those issues East West European Imports seems to be a good shop if you are in Fairfield California.