Automotive Mechanic Job Description

An automotive mechanic is a great job for the right person. I have enjoyed doing vehicle repairs for most of my life. There are a lot of positives and a few negatives. For most people who are mechanically inclined, the benefits outweigh the negatives but you need to learn as much as possible before you consider this career path. Let's take a look at what this job is all about.
What Does an Automotive Technician Do?
This is a job that requires constant juggling and always being on your toes. Some have to diagnose problems in vehicle, order parts, contact the customer, repair the vehicle, then be responsible for the job if it comes back. If vehicle does get returned, the repair job would have to be done over (for no charge in most cases).
Most larger shops do not ask their technicians to do everything. They have diagnostic specialists, customer service specialists, parts guys, etc. These shops are good to work for if you intend to specialize in one area such as transmissions or air conditioning.
You have to be able to work quickly and precisely while being on your feet all day. You have to be computer literate. You also need to be able to explain things well to others. If you always had an interest in mechanical things and were always taking things apart and putting them back, then this might be the job for you.
How Much Does an Automotive Mechanic Make?
Wages in the automotive industry vary widely. There are many things to consider when thinking about wages. If they work for a dealership they will generally be paid more than if they work for an independent repair shop. Most good repair shops also reward their employees with a great benefits package. This generally includes health insurance, retirement etc.
Their wage also depends on what type or cars they service and repair. If they repair BMW's they will most likely be paid more than if they service cheaper cars. This is not always the case, but many times it is.
If you're just starting out, wages for new mechanics are usually in the $30,000 per year range. With five or more years of experience under your belt, you can land jobs that pay up to $70,000 per year. The best auto mechanics can earn over $100,000 per year.

How to Become an Automotive Mechanic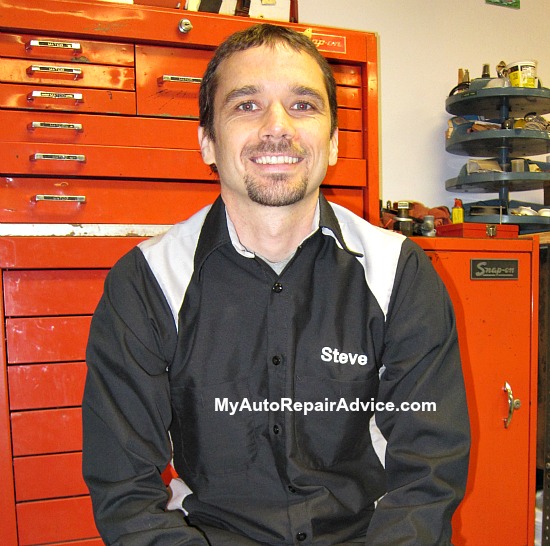 These days it is important to have some education, even when it comes to cars. There are many colleges that offer automotive technology courses that look really good on a resume. If you are really serious about this job you need to be ASE certified. Most college courses prepare you well for taking the 8 ASE tests.
You can also do it the old fashioned way. It is still possible to just start working on cars and learn more and more about them until you know enough to compete with a well educated automotive mechanic. This would take a lot longer though. You might want to try getting a job at an oil change place first to see how you do and if you really enjoy it.

An automotive mechanic job isn't for everyone, but for the right person it can be a great career. As long as we have vehicles on the roads, there will always be a need for great mechanics.
Like and Share