Home
› Auto Repair Parts
Auto Repair Parts
Auto repair parts can be confusing. If you do diy auto repair then you know how hard it can be to find the right part for the right price. This auto parts buying guide will help you decide what type of part you need and what will be involved in buying the right part for your car.
There are several different categories of parts and good and bad about each. Keep reading to learn which type of part you need and the best place to find it. 
3 Basic Auto Part Categories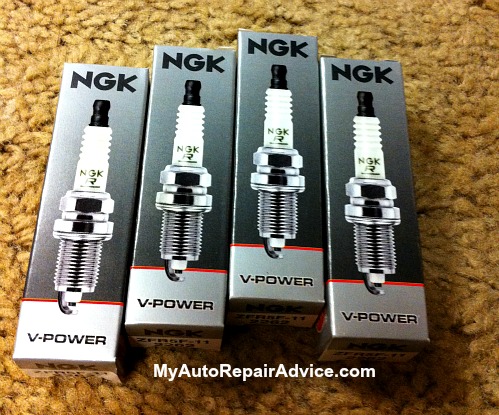 1) New OEM (Original Equipment Manufacturer) Parts. If you take your car to a dealership they will only use OEM (Original Equipment Manufacturer) parts. This is part of the reason why dealership repairs are so much more expensive. Generally speaking OEM parts are much more expensive than aftermarket or used parts. Most of the time you don't need to spend the extra money to buy these parts, but sometimes you do. Find out if you need to spend the extra money on oem parts>>>

2) New Aftermarket Parts. If you take your car to an independent repair shop they will almost always use aftermarket parts unless you specifically ask them to use only OEM parts. These are the same parts that the dealerships would use. In some cases it is better to use OEM parts because they are better quality, but usually there will not be any difference. The most important thing is that they are covered under the repair shop warranty. Find out if you should be buying aftermarket parts>>>

3) Used Parts. If you are buying a very expensive item that doesn't need to be new and no one will ever see (things like a PCM, transmission, etc.) then used is a great way to go. However, there are some key things that you need to know in order to get the best used part possible. Learn more about how to get good used parts>>>

What's The Best Option?
The best option for you all depends on what type of part you are looking for and what it is for. If you are buying a commonly used part, like brake parts, then I highly recommend buying aftermarket parts, but if you are buying a more specialized part then you might only be able to get it from a dealer or a junkyard. There are some things that you will want to buy from the dealer even if aftermarket parts are available. For example, some people buy aftermarket "universal" oxygen sensors. The problem with this is that even though they are advertised as being "compatible" with any car, in reality they are not.

If you are trying to save money then you really need to focus on aftermarket and used car parts. These types of parts will save you a lot of money. When I buy part for my vehicles I generally buy out of those two categories. 
It is always important to remember that sometimes buying the cheapest parts will result in you re-doing the job earlier than needed because the part you installed was not a good quality one. Sometimes this isn't a big deal, but it is a good idea to buy quality parts that will last a long time. This will result in fewer repairs and more time on the road. 
Other Pages You Might Like
Home
› Auto Repair Parts