Home

›
OBD Codes
› OBD 2 Codes
OBD 2 Codes List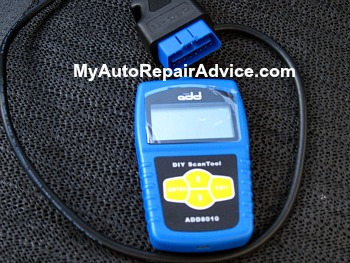 OBD 2 codes can be very confusing. Many people thing that if they have a code that says anything about an 02 sensor that they must need to replace the sensor. In fact this is not how the obd (on board diagnostic) system is supposed to work at all. If you have an 02 sensor code that simply means that the computer has found a problem in the oxygen sensing system. It could be bad wiring, a faulty catalytic converter, a vacuum leak, plugged or leaking fuel injector, etc...and the list goes on. Add to that the fact that people usually talk to their family and friends about this problem (most of whom know very little about the codes) and you have a situation where it is nearly impossible to figure out what is causing the codes.
The following pages and links are here to fix that! I've posted links to pages with diagnostic information about the most common obd 2 codes. Some cars or trucks will have one of two things that will commonly fix certain codes, but for most vehicles there are a list of possible problems that need to be checked out. I've listed most of the common problems that cause each code and a little bit about why the code comes up in the first place. If that doesn't help you enough you can go to the bottom of the page where I've included a link to my Facebook page where you can post your question. Let's take a look at the list. Remember, if you don't find your code on the list, just ask me on my Facebook page. 
OBD Codes Article List
Can't Find The OBD Code You Need?
Follow these instructions to ask your obd 2 codes question.

Step 1
Go to myautorepairadvice.com Facebook Page

Step 2
"Like" my page

Step 3
Start a new post in the box that says "write something"


Following these steps will give you the best chance at getting your obd 2 codes question answered. I do my best to answer all questions that are worded correctly with correct punctuation. Questions answered on Facebook will most likely be included in my website content.
Other Pages You Might Like
More Check Engine Code Information
Home

›
OBD Codes
› OBD 2 Codes